Course Description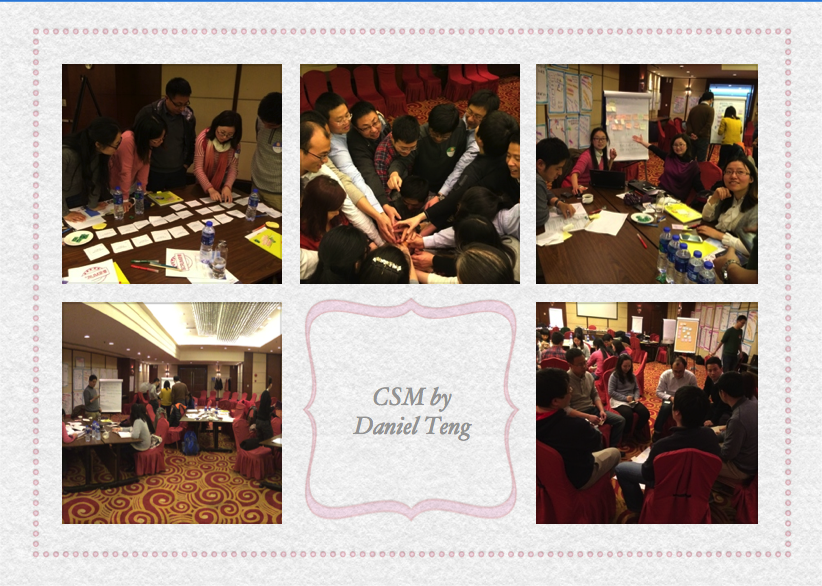 This three-day course not only provides the fundamental principles of Scrum, it also gives participants hands-on experience using Scrum. This course puts theory into action through a variety of exercises. During the course, attendees will learn why such a seemingly simple process such as Scrum can have such profound effects on an organization. Participants gain practical experience working with Scrum tools and activities such as the product backlog, sprint backlog, daily Scrum meetings, sprint planning meeting, and burndown charts. Participants leave knowing how to apply Scrum to all sizes of projects, from a single collocated team to a large, highly distributed team. Participants will also learn about real world adoption and implementation in different types of organizations of different sizes in China.
Following successful completion of the course, you will be qualified and ready to pass the new Scrum Alliance certification test. This multiple-choice, online test is required to become a Certified ScrumMaster, which includes a one-year membership in the Scrum Alliance, where additional ScrumMaster-only material and information are available.
You Will Learn
Practical, project–proven practices
What kind of projects are more fit for Scrum and Agile development
How does Scrum and Agile manage risk
How to avoid to create a bad Product Backlog
How to write user stories for the product backlog and what is user story's life cycle
The essentials of getting a project off on the right foot
Self-organization doesn't mean let go everything. What can ScrumMaster do to enable it?
How to successfully estimate and plan projects, even fixed-price contract projects
How to successfully scale Scrum to large, multi–continent projects with team sizes in the hundreds
Tips and tricks from the instructors years of using Scrum in a wide variety of environments
What you need to know to pass the Scrum Alliance certification test.
Learn how testing first help us to better understand the business needs
Why testing first will improve the quality of our product and to save time upon product conception
What You Get
High quality training from an industry expert
Recognition by the Scrum Alliance as a Certified ScrumMaster after passing a short certification exam
A one-year membership in the Scrum Alliance, a 50$USD value A copy of the course materials
A Unique Learning Environment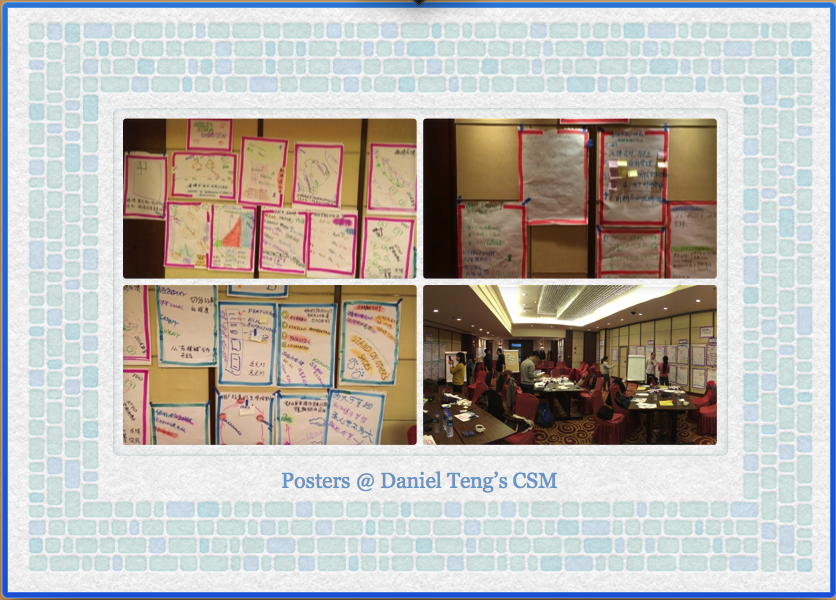 About Daniel Teng
Daniel has many years' practical experience in agile development including scrum, XP and lean. As Odd-e agile coach, he is engaged in helping organizations adopt agile methods and agile way of thinking. Daniel is familiar with different agile methodologies such as Scrum, XP, Lean, Kanban etc. He is expert in coaching Product Owner (agile requirement management, agile estimating & planning), ScrumMaster and team members (TDD, Refactoring and Continuous Integration etc.).
Daniel the only Certified Scrum Coach in China. He is reviewer of applications of Certified Scrum Coach and Certified Scrum Professional of Scrum Alliance. Daniel started Irdeto Shanghai R&D team in January 2006 and has been leading the team adopt XP and Scrum. The team plays a critical role in developing and maintaining multi-million USD billing and customer caring system. Within four years, the team managed to delivered two major of product and the system running on many countries in multiple continents. In addition, the team now have 1 CSC, 3 CSPs (14 CSPs in total in China), 2 InfoQ editors of agile community.
Daniel is deeply involved in the agile community. In addition to reviewer of CSC&CSP application of Scrum Alliance, he is board member of Agile Tour, editor of InfoQ agile community, he has been organizer, chair and reviewer of many agile conferences in China including AgileChina, Scrum Gathering Shanghai, QCon. He is the one who introduced Agile Tour to eight cities in China which is the first community non-profit conference, and attracted more than 1,500 attendees all over the country. Daniel is a frequent speaker at AgileChina, QCon, Software Development 2.0 Conference, Scrum Gathering and so on.
You can find his blog at Daniel Teng's Thoughts on Work and Life and contact him at daniel.teng AT odd-e.com.
Location
Odd-e Hong Kong
19/F, Connaught HarbourFront House, 35-36 Connaught Road West, Sheung Wan
Hong Kong
Note: Location is subject to change. Participants shall be given due notice if such case occurs.
Price
1 person: HKD 15,000
Early Bird (1 month before commencement): HKD 12,000
Registration
You can register by sending an email to Steven Mak