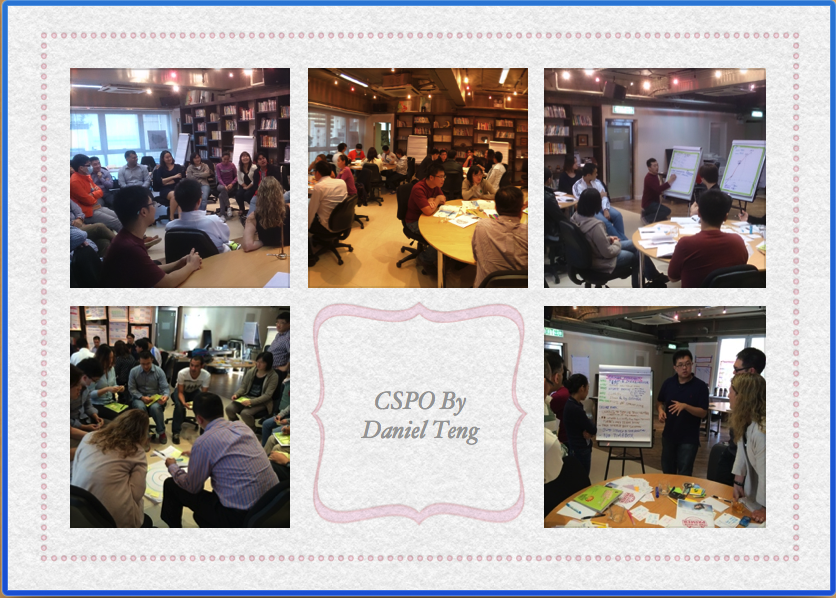 Course Description
You are in charge of building a system, creating a new product release, or any other complex business project. Traditionally, you would hand this undertaking over to a trained project manager to run for you. You would then wait and hope for the best, since over 50% of all projects fail and those that succeed deliver products in which 65% of the functionality is rarely or never used. If a project is doomed to fail, can we know it earlier and focus on the top most valuable functionality for the customer?
Scrum provides a way for you to directly and effectively manage the project yourself. Intuitive and lightweight, the Scrum process delivers completed increments of the product at rapid, regular intervals, usually no longer than monthly.
During the course, Daniel will guide you through the process from idea to product backlog based on a real project. You will experience how to work with the team to get things done. You will also learn about how to combine the latest product discovery and delivery ideas such as Lean Startup, Design Thinking, Impact Mapping, Pretotyping, Specification by Example with Scrum.
Besides CSPO certificate, you will also gain
3G+ videos, articles, papers which are inspiring
10+ book reference
1 planning poker
1 animate Scrum poster
Electronic copy of course materials
2 years membership of Scrum Alliance
15PDUs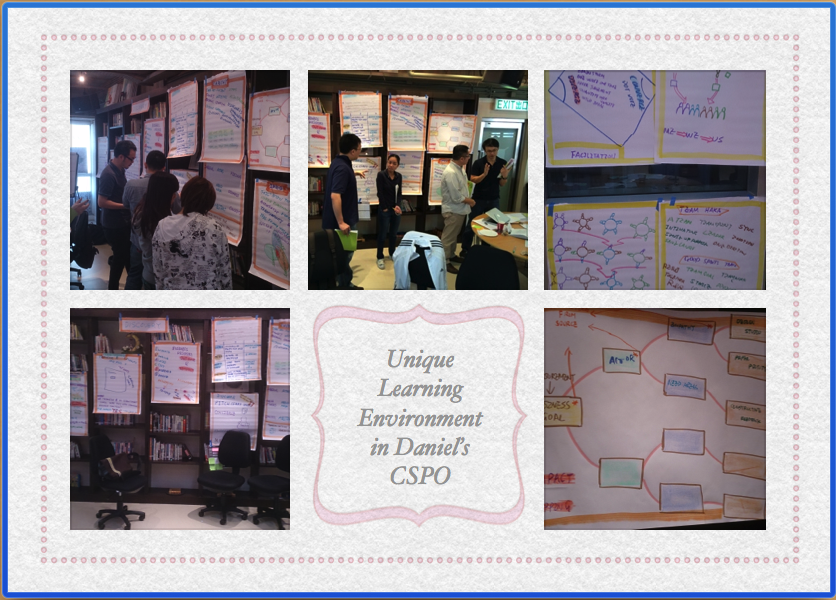 Course Agenda
Day One - Scrum
Scrum overview
Scrum history
Scrum Roles
Organization design is foundation for agile transition
Strategy for balancing between survival and luck by leveraging Barbell Strategy
Day Two - Discovery
0's Story

Spread like virus
Purple Cow
Idea diffusion curve
How to market and design product based on customer and market segment
Sneezers
Social media marketing tips

1's Story

Business Objective
Metrics
Understanding customer
Prioritize before prioritization
Broken
Collaboratively exploring solutions with Design Studio
Day Three - Delivery
Product Delivery
Collaboratively creating / maintaining product backlog
ODDE Product Backlog
Story Mapping
Estimation
Batch
Cadence
Specification by Example
Scrum Meetings
What participants say
"Covered a lot of materials in lively manner (e.g. the combination of exercise/video are still imprinted in my mind)", Bennett Chen - JetStar
"I learned a lot of coaching skills. I am going to apply those in my DT workshops when I am back to work.", Sophia Xiang - Design Thinking Coach at SAP
"Daniel's way of thinking and solving problem are inspiring to me.", Gabriel He - Autodesk
About Daniel Teng
Daniel has many years' practical experience in agile development including scrum, XP and lean. As Odd-e agile coach, he is engaged in helping organizations adopt agile methods and agile way of thinking. Daniel is familiar with different agile methodologies such as Scrum, XP, Lean, Kanban etc. He is expert in coaching Product Owner (agile requirement management, agile estimating & planning), ScrumMaster and team members (TDD, Refactoring and Continuous Integration etc.).
Daniel the only Certified Scrum Coach in China. He is reviewer of applications of Certified Scrum Coach and Certified Scrum Professional of Scrum Alliance. Daniel started Irdeto Shanghai R&D team in January 2006 and has been leading the team adopt XP and Scrum. The team plays a critical role in developing and maintaining multi-million USD billing and customer caring system. Within four years, the team managed to delivered two major of product and the system running on many countries in multiple continents. In addition, the team now have 1 CSC, 3 CSPs (14 CSPs in total in China), 2 InfoQ editors of agile community.
Daniel is deeply involved in the agile community. In addition to reviewer of CSC&CSP application of Scrum Alliance, he is board member of Agile Tour, editor of InfoQ agile community, he has been organizer, chair and reviewer of many agile conferences in China including AgileChina, Scrum Gathering Shanghai, QCon. He is the one who introduced Agile Tour to eight cities in China which is the first community non-profit conference, and attracted more than 1,500 attendees all over the country. Daniel is a frequent speaker at AgileChina, QCon, Software Development 2.0 Conference, Scrum Gathering and so on.
You can find his blog at Daniel Teng's Thoughts on Work and Life and contact him at daniel.teng AT odd-e.com.
Location
19/F, Connaught HarbourFront Building, 35-36 Connaught Road West, Sheung Wan, Hong Kong
Note: Location is subject to change. Participants shall be given due notice if such case occurs.
Price
1 person: HKD 15,000
Early bird (1 month before commencement): HKD 8,500
Registration
You can register by sending an email to Steven Mak